Battery 36V 14.5Ah Panasonic Box with mounting rail
This high-end battery is equipped with an intelligent BMS (Battery Management System) which controls the temperature, regulates the charge, the discharge and the balancing of the cells in order to preserve the performances and the lifetime.
Our Panasonic 36V 14.5Ah (522Wh) box batteries are assembled from Panasonic 18650PF Lithium cells (10S5P mount). These high performance cells accept high discharge currents and offer you an optimal lifetime. This battery is compatible with 1000W motors.
Charging time with charger 2A = 7,5h
This bike battery is equipped with a black ABS fairing that protects it from shocks. The head of the battery integrates a gauge of autonomy with leds. A carrying handle will allow you to carry it easily.
The battery holder is mounted in place of the canister door. It incorporates a lock to lock the battery on the bike.
Feature Details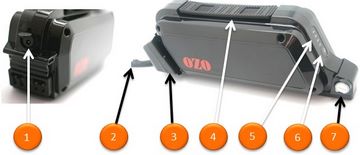 1- Charge socket
2- Discharge socket
3-Fixing rail
4-carrying handle
5-Leds autonomy gauge
6-ON / OFF button
7-Lock unlocking
Dimensions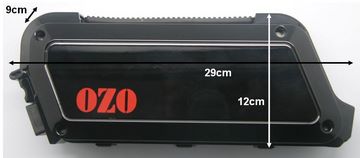 Dimensions without the fixing rail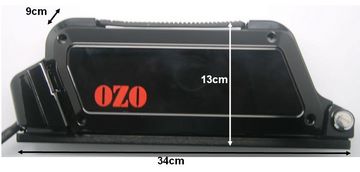 Dimensions with fixing rail
Battery gauge
The Panasonic Box battery has a capacitive LED indicator. That is to say, the LEDs go out according to the amount of energy consumed and not according to the voltage decrease as on the traditional gauges, which gives you a better accuracy.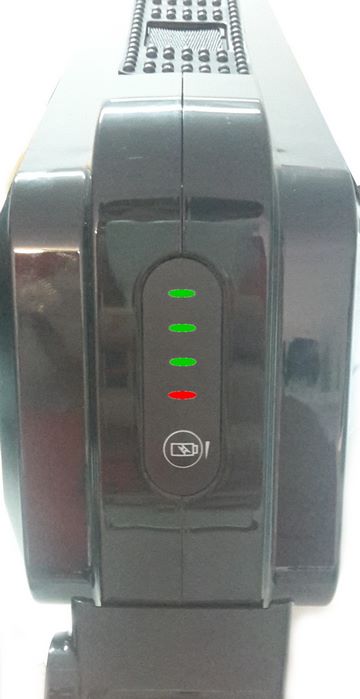 85-100%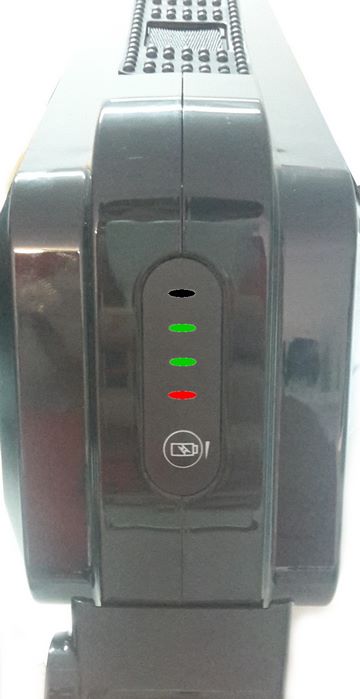 65-85%
35-65%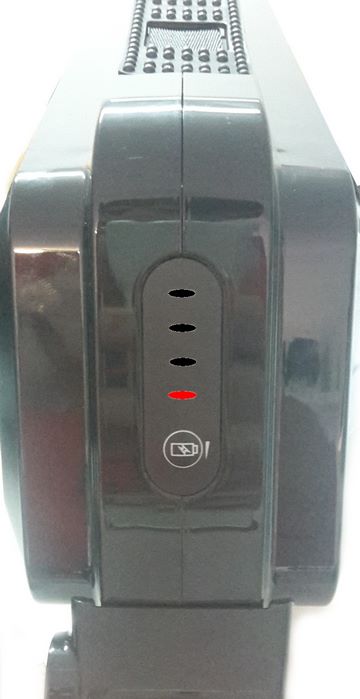 10-35% less than 10% FLASHING LIGHT
On/Off switch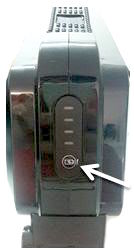 Pressing this button turns the battery on or off.

If you do not use the battery for more than two hours, it will turn off automatically.
Power connectivity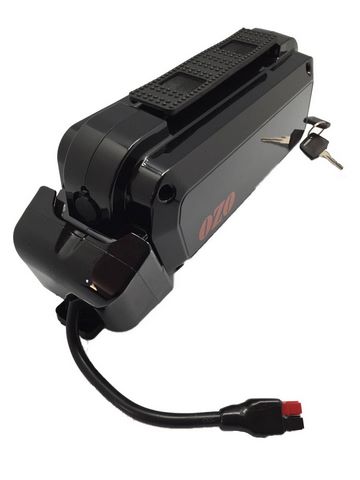 The Panasonic Box Battery comes standard with an Anderson Powerpole Power Connector for a perfect fit with your OZO Electric Motor Kit.
Charge socket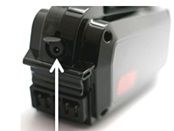 The charging socket is located directly on the battery allowing it to be recharged on its support or outside.
Support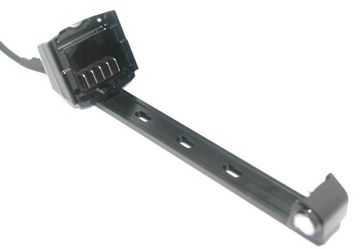 The Panasonic box battery is delivered with a support allowing a fixation on the frame of the bike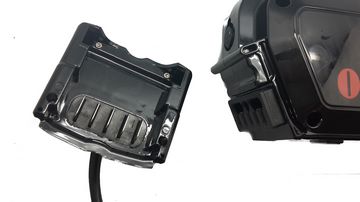 You can also use the bracket base (which is detachable from the bracket) to put the battery in your backpack.
Possible locations on the bike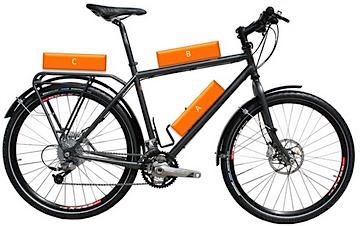 Clearance needed
| | |
| --- | --- |
| | If you install the battery holder in place of the bottle door, it will provide a vertical clearance of 3.5cm minimum to remove the battery from its support. |
2D plan of the battery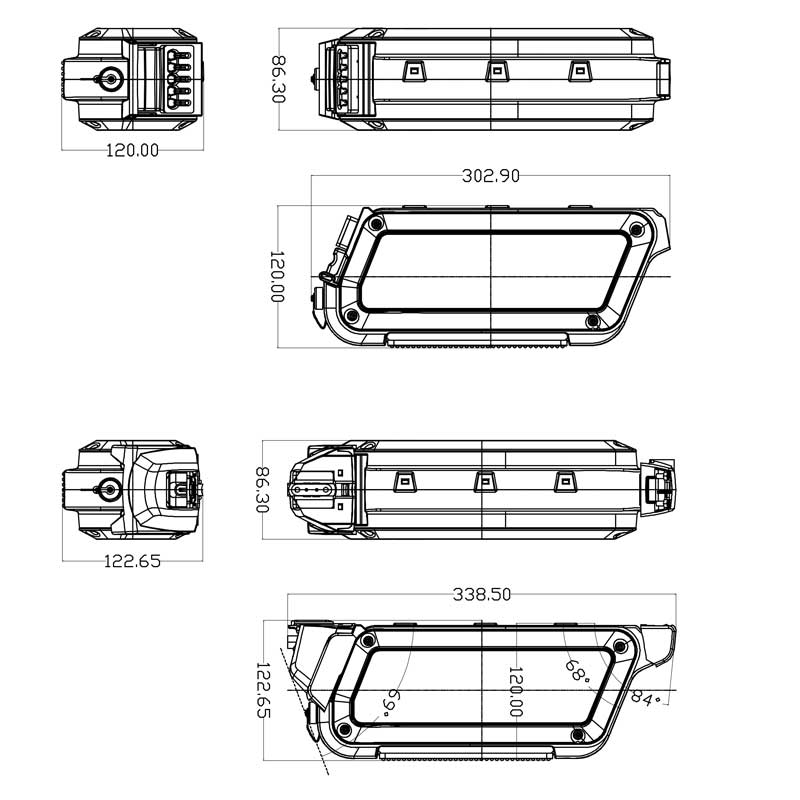 Here are some examples of achievements equipped with this battery box for bike :