Torque arm
To secure your assembly, do not forget to use a torque arm (See operating instructions).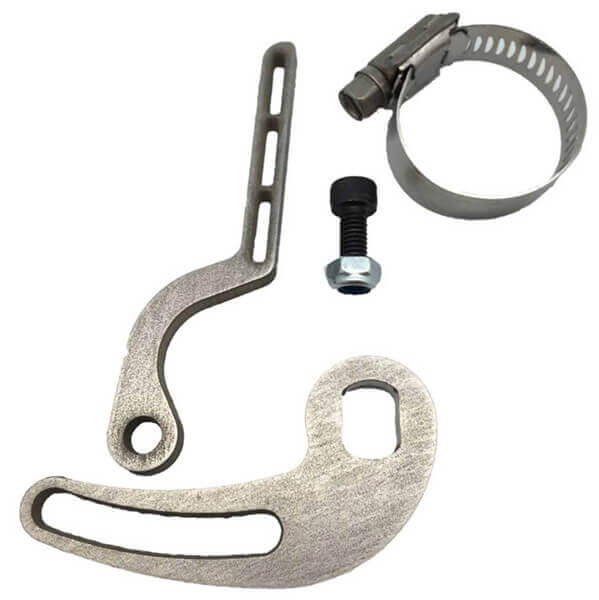 Battery
To power your kit, do not forget to use a 36V or 48V battery (See our battery offer).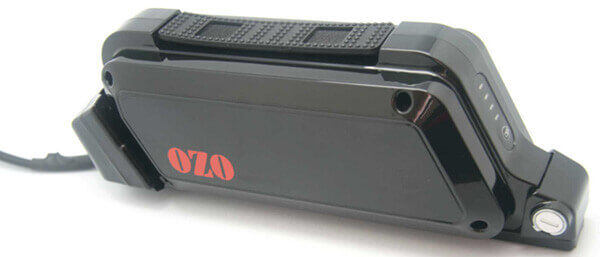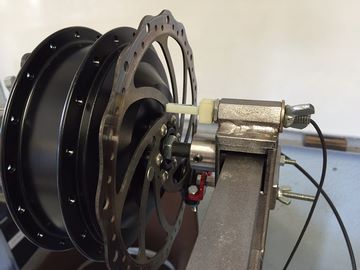 We test your entire order dynamically on a test bench before shipping in order to guarantee maximum efficiency.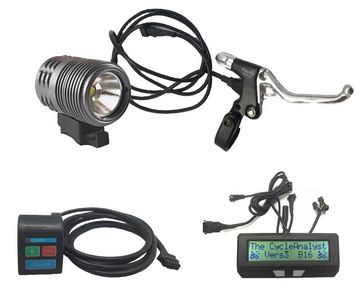 An upgradeable kit: You can upgrade your kit according to your needs thanks to the different options we offer: cruise control, onboard computer (Cycle Analyst), cut-off brake handles, high intensity lighting, power and torque clamping potentiometer...
Note: The ranges announced in the table above are purely indicative; they are the low averages recorded by our customers since 2010 on hilly courses while being assisted.
As an indication, the autonomy of this kit with a battery 48V 10Ah can be 18Km for someone who does not pedal at all up to 70Km for the sportiest.
An Cycle Analyst is a very good tool to help you manage your energy consumption.

The real autonomy will depend on different factors: mass of the pilot, effort provided by the pilot to relieve the engine, sudden or progressive accelerations, inflation pressure of the tires, unevenness of the course, outside temperature...
48V or 36V? The FATTY kit operates independently at 36V and 48V. Switching to 48V increases the top speed by 6km/h and the torque by 15%. Note however that Fat bikes have a very short development which generally do not allow to reach more than 25Km/h with a "normal" pedalling rhythm. In this case, the use of 36V is preferable unless you plan to increase the size of your primary plate.
Highlights of the FATTY OZO kit :
Fatty Motor Advantages: The stator of the FATTY motor is wider than that of ATV motors, allowing it to provide higher wheel torque and better electrical power transmission.
Reduced motor: no forward resistance when not powered, allowing you to drive freely.
The large gears allow to cope with the most important constraints.
Advantages of the OZO controller: The components of our controller are American and French. The mapping has been designed for ATV use so that there is no acceleration response time and maximum torque available immediately.
The rated current of the OZO controller is 25A. The power cables are 2.5mm2 in cross-section.
Advantages of the OZO wheel: We spoke the Fatty engine in our workshop on solid double-walled rims, which gives your drive wheel maximum rigidity. Every wheel that leaves our workshop passes a rigorous quality control.
Advantages of OZO batteries: Our batteries are assembled with cells from major brands: Panasonic and Samsung. The heart of the battery, the BMS is also an essential element to ensure constant performance over the long term.
Advantages of OZO services: We strive to respond to your request as quickly as possible before and after the sale at no extra charge. We have a workshop with all the necessary tools to ensure maintenance and support of your system under the best conditions. Our team has all the skills and qualifications to work on electric motors and lithium batteries. In short, we put all our expertise and tools at your service so that your electric bike is always operational.
2D sketch of the motor