Create a new type of vehicle with this electric hub, it will adapt perfectly to your chassis instead of your current wheel.
Transform your thermal or manual machine thanks to this electric motor which replaces part of your axle and allows you to mount all types of car rims or remarks in 4 holes with a center distance of 4x100 or 4x3.93 ".
Participates directly in the transmission of your machine, it attaches directly to the transmission shaft exclusively at OZO.
This new technology makes it possible to tow a load up to 300kg at 5km / h with an electric 2-wheel assembly (pedestrian-like) in a plowed field and 400 kg on flat and stable ground. This brushless electric motor with direct drive technology is one of the most robust motors on the market, no maintenance required, high endurance and maximum efficiency.
With its enormous torque of 200Nm, under 48V, this electric hub will be perfectly suited to all your very heavy load transport projects and prototypes!
And to tow up to a 1T ton, you can get on your 4-wheel electric machine!
Ideal for Construction Telescopic Handlers, Rotary Telescopic Handlers, Forklifts, On-Board Carts, Shopping, Aerial Work Platforms, Articulated Loaders, Backhoe Loaders, Skid Steer Loaders, Agricultural Telescopic Handlers
With its IP 67 sealing class, this motorized hub can cope with all the bad weather and tropical atmospheres of your market gardening greenhouses.
This Brushless motor for agricultural wheelbarrow must be powered with a Lead or Lithium 36V or 48V DC battery.
We offer a complete kit (controller, battery, control system) suitable for this engine which will allow you to add an electric motor to your vehicle.
2D drawing motor :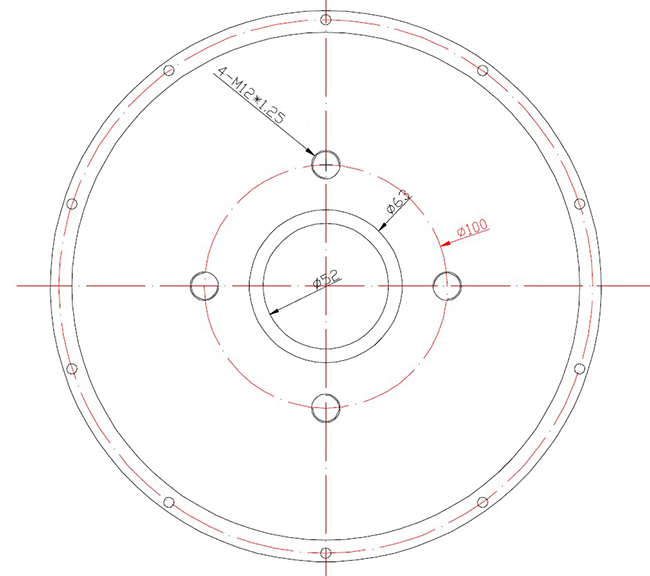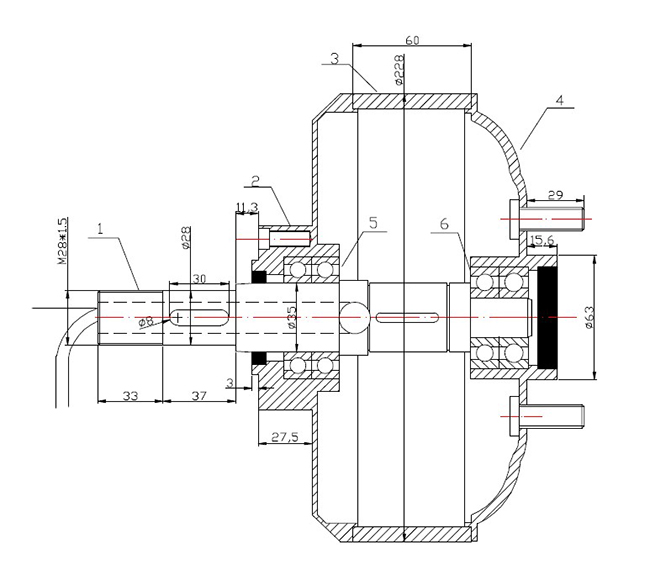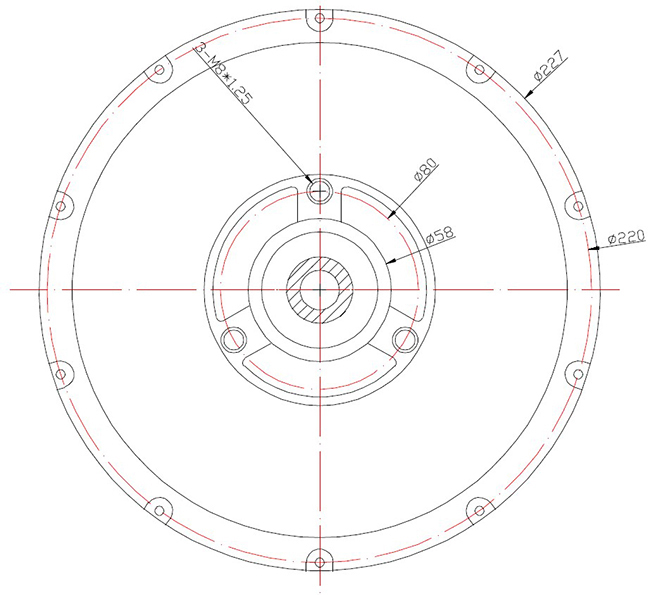 Power curve :